High performance
customer insight
training and consultancy
Energy – Excellence – Expertise
We provide transformational live and online capability building programmes and coaching in critical areas for success in the new insight era.
We bring to our training programmes more than 25 years' experience of conducting major insight projects around the world – coupled with a track record of thought leadership in insight education, training and development. We have won most of the top insight industry awards.
We offer various online masterclasses and training programmes. Our latest programme on constructing influential insight narratives – Tell the Insight Story with e-coaching support – is now available.
Watch our video introducing this new programme.
Finding the insight story
We are experts in seizing business opportunities by integrating and making sense of complex multiple sources of insight evidence

We break down the holistic analysis of data into manageable activities – using our Seven Analysis Frames approach – and we show you how to turn insights into action.
Constructing the insight story​
We are specialists in the creation of elegant, compelling narratives
We have borrowed the best techniques from the world of storytelling and created Seven Story Tools that can be applied to the world of business.
Insight consultancy​ skills
We have extensive experience of managing different business and stakeholder scenarios to ensure insights drive profitable growth
Based on our extensive experience, we have devised a series of consultative strategies to ensure that insights lead to powerful business solutions
We run live masterclasses and action workshops – we are recognised for being outstanding trainers and keynote speakers.
We provide bespoke coaching ranging from training newcomers in the fundamentals of research and insight through to advanced insight consultancy techniques.
We also provide a range of capability building Excellence Tools aimed at delivering high performance in business with a focus on the SME sector. We provide a programme entitled The Success Blueprint: Seven Excellence Tools for Small Businesses. For more information, please visit the Excellence Tools website.
The High Performance Customer Insight Professional
David's new book, The High Performance Customer Insight Professional, is a practical guide for high performance in the new customer insight era, focusing on:
The Insight Sensemaker: Seven analysis frames for synthesising multiple sources of evidence
The Insight Story Builder: Seven story tools for constructing compelling narratives
Insights into Action: A selection of consultancy strategies for ensuring the successful implementation of insight
David has recently created a series of short videos on various topics from the book.
DVL Smith continues to undertake insight projects around the world based on our track record of success as qualitative and quantitative research experts.
We have in-depth experience of applying a wide range of methodologies across a variety of different industries, geographies and cultures and consistently make an impact on the growth of our clients' businesses.
Metlife 
Nestlé
AIG 
Twinings
ABInBev
Barclays
Bayer
Swarovski
GSK
Credit-Suisse
DVL Smith was founded more than 25 years ago. The agency grew, in 2000, to become part of a global marketing communications group Illuminas Global, where David was Chairman and CEO. DVL Smith then re-launched in 2007 as an independently owned agency.
Throughout its history, DVL Smith has been in the vanguard of integrating qualitative and quantitative research skills with expertise as business consultants, and has conducted major insight projects across a range of business sectors for a large number of global organisations.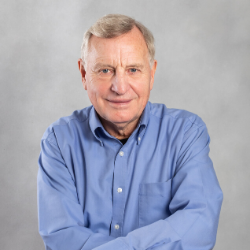 David Smith is a Director of DVL Smith. He holds a PhD in Organisational Psychology from the University of London. He is also a Professor at the University of Hertfordshire Business School.
He's a former Vice President of ESOMAR and also a former Vice President and Chairman of the UK Market Research Society (MRS). He is a Fellow of the Market Research Society, a Fellow of the Chartered Institute of Marketing and also a Fellow of the Institute of Consulting. He is a Graduate Member of the British Psychological Society. 
David has won virtually all of the industry's most coveted awards. The trophy cabinet includes Best Paper, Best Case Study, Best Methodology and Best Presented awards from ESOMAR, the Market Research Society, and the Business Intelligence Group. In 2013 he won the Best Overall Paper at the ESOMAR Congress.
David is the holder of the MRS Silver Medal, and in 2007 he was awarded ESOMAR's prestigious Excellence in Marketing Intelligence Award. In 2015 David was awarded by AURA the Alan Hawks Award for Driving the Insight Industry Forward.
Everyone found the session extremely practical and came away with lots of great ideas for structuring evidence into a story and make our presentations so much stronger.
The team from DVL Smith truly went above and beyond to deliver on our needs. I can truly say it felt like a partnership- they were as committed to delivering high quality output as I was. They overcame every obstacle and even went beyond the initial commitment to deliver a program we could all be proud of.
DVL Smith's storytelling training, particularly their focus on themes and structures, provides a great foundation – the 'how-to' guide for great storytelling Finance Organisation