Masterclass Programme: How to be a High Performance Insight Professional
Our Masterclass Programme is aimed at building high performance insight consultants.
This programme will focus on how to make sense of the evidence, working holistically with multiple sources of evidence, and also how to be an influential insight storyteller – giving you the tools to be confident and persuasive in dealing with stakeholders. We also look at how to turn insights into action, applying practical consultative strategies to deal with different business scenarios.
This Masterclass Programme is taught via a series of video seminars, self-paced online learning, e-coaching and Zoom coaching. We also provide activities and best practice templates. Please get in touch to discuss how we can tailor this programme to your needs.'
Being able to Tell the Insight Story has never been more important for newcomers and experienced professionals alike.
This online training programme, based on our Seven Story Tools System, is about constructing influential insight narratives – with coaching support – for insight teams and individuals.  
We also offer bespoke storytelling workshops and webinars designed to meet the needs of insight teams. Contact David Smith to find out more.
Reframe as an entrepreneur - build a personal brand
Today, more individuals are turning to self-employment and running their own businesses.  
We guide aspiring entrepreneurs on their journey towards working for themselves, building a personal brand – and creating a small business.
We offer online webinars and coaching.
A primer on marketing for small business owners

We provide a programme entitled The Success Blueprint: Seven Excellence Tools for Small Businesses. For more information, please contact David Smith.
The High Performance Customer Insight Professional
David Smith's latest book – The High Performance Customer Insight Professional – is a practical guide for high performance in the new customer insight era.
The book focuses on how to synthesise multiple sources of evidence, how to build a compelling insight narrative and how to apply different consultancy strategies for ensuring the successful implementation of insight.


DVL Smith continues to undertake insight projects around the world based on our track record of success as qualitative and quantitative research experts.
We have in-depth experience of applying a wide range of methodologies across a variety of industries, geographies and cultures and consistently make an impact on the growth of our clients' businesses.
Projects we have conducted include: a major segmentation study for a global insurance provider, aimed at identifying the needs and motivations of priority customer segments; a major qualitative study aimed at understanding how individuals manage their finances and handle the challenge of debt; a government project aimed at enhancing the availability and standard of nursery education.
Building effective client insight teams
We undertake consultancy projects to help build the effectiveness of internal client insight teams. Our focus is on building the insight team's ability to operate as internal insight consultants – trusted business partners. There is also the option of providing training on the fundamentals of market research, together with latest leading edge, agile techniques.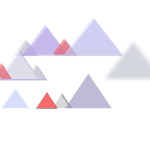 Accelerated Business Solutions for SMEs
David Smith, in association with Michael Bower of MB Consulting, helps small to medium-sized businesses to refocus their growth strategy. ABS offers a fast, value for money, bespoke consultancy service.
We follow a proven system – using powerful business improvement tools – to understand our client's goals and deliver effective evidence based solutions. Throughout – via the coaching we provide – we build the internal capability of our client's team.
Everything we do is underpinned by our extensive experience of working for a large number of global corporates, together with our track record of building successful small businesses.
DVL Smith was founded more than 25 years ago. The agency grew, in 2000, to become part of a global marketing communications group Illuminas Global, where David was Chairman and CEO. DVL Smith then re-launched in 2007 as an independently owned agency.
David has won many of the industry's most coveted awards. Heis the holder of the MRS Silver Medal, and in 2007 he was awarded ESOMAR's prestigious Excellence in Marketing Intelligence Award. In 2015 David was awarded by AURA the Alan Hawks Award for Driving the Insight Industry Forward.
The trophy cabinet also includes Best Paper, Best Case Study, Best Methodology and Best Presented awards from ESOMAR, the Market Research Society, and the Business Intelligence Group. In 2013 he won the Best Overall Paper at the ESOMAR Congress.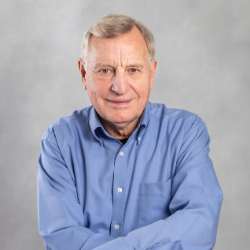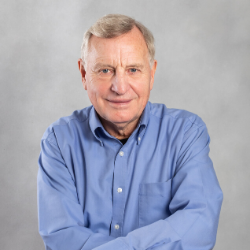 David Smith is a Director of DVL Smith. He holds a PhD in Organisational Psychology from the University of London. He is also a Professor at the University of Hertfordshire Business School focusing on entrepreneurialism.
He is a former Vice President of ESOMAR and also a former Chairman of the UK Market Research Society (MRS). He is a Fellow of the Market Research Society, a Fellow of the Chartered Institute of Marketing and also a Fellow of the Institute of Consulting. David is a Certified Management Consultant and a Graduate Member of the British Psychological Society. 
Author and keynote speaker